Piezo Plates and Blocks
Piezo plates are thin sheets of ceramic that can be manufactured to function as a piezo actuators, piezo sensor, or piezo transducers. In actuators and transducers, when a voltage is applied, the thin layer of piezoceramic deforms and/or vibrates. A DC voltage will cause the piezo plate to deform. An AC voltage will cause it to vibrate. Conversely, if mechanical strain (vibration or pressure) is introduced to the piezo plate, it generates a current. The latter effect allows the piezo plate to function as a piezoelectric sensor.
Piezo plates typically feature an axis of polarization in the direction of the thickness, which causes the material to deform in this direction, while contracting slightly in length and width. Piezo plates are typically finished as strips and discs. Piezo bending strips deform in the center when fixed on both ends, or only deflect on one end when the other end is fixed. Piezo discs deform the greatest in the center, forming a bowl or dome. These components made from piezo plates can be engineered as a unimorph or bimorph. 
Piezo blocks can be any shape and used as a piezoelectric actuator, piezoelectric sensor, or piezoelectric transducer. These thick piezo blocks are commonly used for high power applications and generation, or ultrasonic sensory applications. High power ultrasonic scalers/cleaners are the most widely used application for blocks. The thicker the block, the more power it will generate as a cleaner.
Applications
Ultrasonic generation
Ultrasonic cleaners/scalers
Precision machinery adjustments
NDT transducers
Ultrasonic motors
Ultrasonic sensors
Pressure sensors
Medical imaging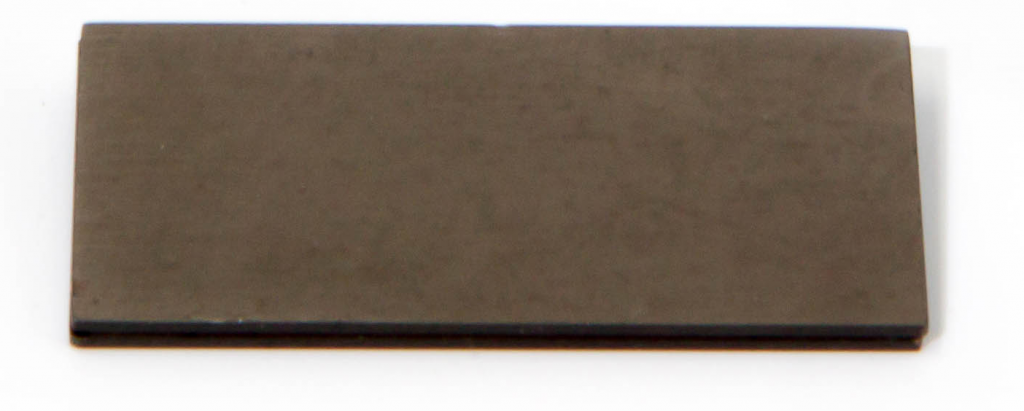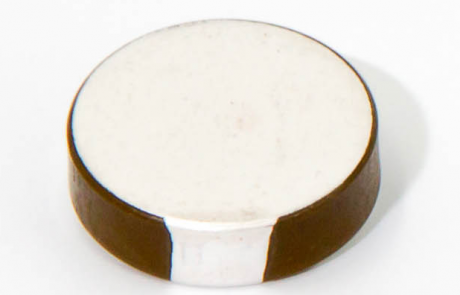 Piezo Direct offers a variety of piezo plates and blocks. Shape, finish, material, dimensions, and performance levels can all be customized! Piezo Direct's plates and blocks are suitable for numerous applications. Unsure what you need? Contact us! Piezo Direct is more than happy to work with you to design a custom piezo part to meet your application requirements.
Plate and Block Piezo Actuators
Detailed Mechanics
Piezo actuator plates and blocks can achieve vertical/horizontal elongation as well as ultrasonic vibrations. When an electrical signal input is received, the plate or block piezo actuator deforms, generating physical movement, or vibrates when the input is an alternating voltage. This physical displacement generally activates a movement preforms some necessary adjustments needed to maintain smooth operation. When used as a piezo actuator, piezo plates offer greater displacement than piezo multilayer stack actuators, at the expense of reduced force and accuracy levels. However, plate and block piezo actuators have high response times, low power consumption, and long operating lifetime.
Applications
Plate and block piezo actuator elements are regularly found in common household items, such as electric toothbrushes and cell phones. The piezo actuator vibrates in response to an electrical signal, causing the toothbrush head to vibrate or the phone to ring. Plate piezo actuators are also used for sound generation in alarms and buzzers for example. In industrial and automotive applications, plate piezo actuators can be used in injection valves, machinery positioning, and micropumps. Block piezo actuators are often utilized to generate ultrasonic vibrations in ultrasonic cleaners and scalers.   
Plate and Block Piezo Sensors
Detailed Mechanics
Plate and block piezoelectric sensors utilize the piezoelectric effect to convert mechanical inputs into electrical outputs. Piezo sensors most commonly measure dynamic changes in pressure, force, strain, torque, and acceleration. Block piezoelectric sensors are typically used in ultrasonic piezoelectric transducer applications so the sensory effects can work in conjunction with a piezo actuator.
Applications
As a piezoelectric sensor, piezo plates and blocks can be used for process automation in industrial applications, such as measuring flow rate, detecting flaws and bubbles, and measuring gaps and fluid levels. Ultrasonic sensors are widely utilized for nondestructive testing (NDT) and nondestructive engineering (NDE) to perform nondestructive analysis on the material, machine, or system in use. Due to their ability to rapidly produce extremely accurate measurements, piezoelectric sensors as plates and blocks are commonly trusted in industrial, engineering, and research applications.
Plate and Block Piezo Transducers
Detailed Mechanics
Plate and block piezoelectric transducers are able to convert mechanical energy into electrical energy, or vice versa. Piezoelectric transducers as blocks are also commonly used to generate, send, and receive ultrasonic vibrations. Often two block piezo transducers will be used in high power applications, with one dedicated to sending the signal and one dedicated to receiving and translating the signal. Plates and block piezo transducers can achieve high displacement, fast response times, and low power consumption.
Applications
Piezo transducers in plate and block shapes are very powerful tools in industrial, commercial, automotive, and medical industries given their ability to also perform as an ultrasonic transducer. Piezoelectric transducers are often responsible for automation processes due to their ability to not only detect errors, but also perform the necessary adjustments to fix any discrepancies without interrupting the flow of the operation. Cleaning equipment, welding equipment, flow and level measurement and adjustment, pump and valve control, and automatic automotive features, such as automatic braking and lane detection.